2022 best achievement game nomination open
20:41 December 25, 2022 by primal_r
Nominations for best game for achievements released 2022 is now open!

Make a well written nomination and you can win a cool badge!

For more information:
https://metagamerscore.com/best_of_voting

The place to write your nomination:
https://metagamerscore.com/forum_topics/13313

Another moderator joins the team!
23:48 December 18, 2022 by primal_r
I'm happy to announce that Magnus77 has joined the moderator team. One more moderator means that queue-times for all the various site maintenance gets shorter. It also means that I can focus more of the time I use on the site for improvements.

Magnus has already churned through a significant amount of stuff. What a beast!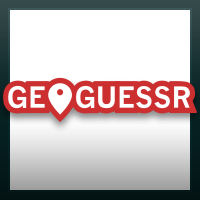 Geoguessr
16:23 November 20, 2022 by primal_r
After being broken for some time, Geoguessr achievements are now working again.

Self service
14:59 October 29, 2022 by primal_r
Perhaps not the most exciting newsitem, but after over 10 years of live service I finally made it possible for users to remove their own accounts without me doing it for them.

I guess in terms of site development... this means that I can now spend like 2 minutes more per week on development rather than maintenance :)

Kongregate top-lists
13:33 October 02, 2022 by primal_r
You can now see per-platform top-lists for Kongregate.
https://metagamerscore.com/platform_toplist/kongregate/score
https://metagamerscore.com/platform_toplist/kongregate/completist
https://metagamerscore.com/platform_toplist/kongregate/firsts

It will take a few days before all the scores are added to the lists.

Game value History
07:45 July 20, 2022 by primal_r
The site now tracks value history for games, accessible through the History tab on each game.

Once it is populated (i.e. a couple of days have passed), you will be able to click there to see how the game value has developed over time.

There is no way to see values tracked beyond today, as this information was not previously stored anywhere.

League of Legends achievement information
08:05 May 16, 2022 by primal_r
League of Legends have implemented their own achievement system now ( called Challenges ).

This has led to Poroscience, the 3rd party site that aggregated their LOL-achievements to metagamerscore has decided to shut down.

So until I have implemented support for the official achievement system, League of Legends achievement parsing on metagamerscore will be on hold.

I'd also like to take the opportunity to thank poroscience for their excellent work over the years!