Kongregate top-lists
13:33 October 02, 2022 by primal_r
You can now see per-platform top-lists for Kongregate.
https://metagamerscore.com/platform_toplist/kongregate/score
https://metagamerscore.com/platform_toplist/kongregate/completist
https://metagamerscore.com/platform_toplist/kongregate/firsts

It will take a few days before all the scores are added to the lists.

Game value History
07:45 July 20, 2022 by primal_r
The site now tracks value history for games, accessible through the History tab on each game.

Once it is populated (i.e. a couple of days have passed), you will be able to click there to see how the game value has developed over time.

There is no way to see values tracked beyond today, as this information was not previously stored anywhere.

League of Legends achievement information
08:05 May 16, 2022 by primal_r
League of Legends have implemented their own achievement system now ( called Challenges ).

This has led to Poroscience, the 3rd party site that aggregated their LOL-achievements to metagamerscore has decided to shut down.

So until I have implemented support for the official achievement system, League of Legends achievement parsing on metagamerscore will be on hold.

I'd also like to take the opportunity to thank poroscience for their excellent work over the years!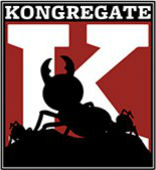 Kongregate Kongpanions
01:59 April 15, 2022 by primal_r
Metagamerscore now supports Kongregate Kongpanions.

Backend middleware upgrades
16:54 April 03, 2022 by primal_r
This weekend was spent upgrading a bunch of middleware to newer versions.

Everything looks like it's working but these things are always a bit finicky so let us know in the forums if something is behaving odd!



Unobtainable => Removed / Broken
16:36 March 06, 2022 by primal_r
Unobtainable achievements can now be marked as either Removed or Broken, in case the reason is known.

General unobtainable achievements will be marked Purple, Broken Yellow and Removed will be marked in Red.
Game toplists updated
17:09 January 23, 2022 by primal_r
Game toplists now
* Only show valid scores (unless your own score is marked invalid - then it will show everything)
* Gives everyone who has the same score a shared top-list spot