The Elder Scrolls Online
10:33 December 28, 2019 by primal_r
In cooperation with https://www.eso-database.com/ , achievements for The Elder Scrolls Online is now available!

Some inconsistencies
13:01 December 18, 2019 by primal_r
Due to some platform issues, the site was running with old code for a few days. The error has been corrected but there is still some lingering issues with some bad data on ht got created. I will fix this asap.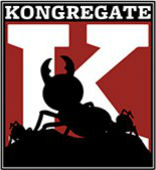 Kongregate as individual games
22:21 December 02, 2019 by primal_r
I have now updated Kongregate to track the games individually.
This means they will no longer be overvalued, so people who had played kongregate will now have lost some score.
It also means that it will be easier to 100% them.

Have fun. (yeah, I was supposed to do this about 6 years ago but then... ... I didn't.)

Wargaming.net support
19:24 June 03, 2019 by primal_r
Metagamerscore now has support for http://wargaming.net achievements.

This means: World of Tanks, World of Tanks Blitz, World of Warships and World of Warplanes.
New friends bar
00:40 May 26, 2019 by primal_r & LizardTank
Push the heart button in the top right corner to get a quick-access bar for your friends.

PSN scanning up again
18:23 April 07, 2019 by primal_r & AndyHat
PSN scanning is now up again!
Starcraft II scanning facelift
09:02 March 11, 2019 by primal_r
The Starcraft II scanning is now functioning again, with the following improvements:

* Achievement Icons are now working
* Scan-times are about 1000 times faster (the time between starting a scan and ending it).
* Scan frequency should be much better too (but not so easy to quantify).
* Uses Blizzard authentication, which has the following positive side-effects
* All future Starcraft II accounts will be verified, i.e. it will not be possible to add someone else's account
* You can have multiple region-starcraft2 profiles, as long as they are attached to the same Blizzard account.
* All achievements are now scanned (before it was only achievements that someone had taken)...